Are you and your family moving to a new home?
Ask Jake's to help make your move to or from Germantown stress-free.
How Are We Different From the Competition?
Our professional movers in Germantown offer such a total package of service and competence that we honestly don't think we have any real competition in Germantown, MD and surrounding areas. The following is just some of what we will do for you if you let us handle your move:
We will give you the peace of mind of knowing that all your possessions are being moved by a team that is licensed, bonded, and insured.
We offer you affordable, flat rate pricing for your move. The price we give you up front is what you will pay when the move is completed.
The experience of our team will put your mind at ease as far as the safety of your possessions. Our drivers have clean records, and our movers know how to pack your belongings to ensure they don't get damaged.
We can undertake any type of move you require: residential, commercial, industrial, local, long-distance, and student moves including large items for your home or business.
Moving with
Jake's Moving and Storage
When you need movers in Germantown. MD, you should choose Jake's Moving and Storage. By letting us handle your move, you know you are being moved by experienced, professional movers. We have been in this business for over 10 years, and our experienced team will handle your residential or commercial move as quickly and efficiently as possible. We are both long-distance and local movers with unparalleled service and a desire to put our customers first.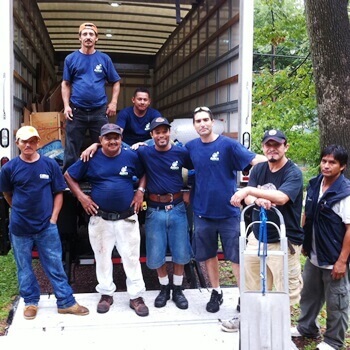 Licensed, Bonded, and Insured Movers
Up Front, Flat Rate Pricing
Honest, Affordable, and Dependable Moving Service in Silver Spring, MD
Drivers with Clean Records
Local and Long-Distance Moves
Packing and Unpacking Available
Furniture Assembly and Disassembly Available
Experts at Moving Expensive Pieces, Antiques, Pianos and Spas, etc.
Both Residential and Commercial Moves
We Are Your One-Stop Solution When You Need Germantown Movers
Jake's Germantown Movers is here to help you no matter what your moving situation is. No other movers in Germantown, MD offer our combination of experience, competitive rates, 24/7 availability, and comprehensive packing, moving, and storage services. No matter how far you're going we've got you covered: internal moves, local moves, interstate moves, and even last minute moves when you need help quick. Our professional moving service awaits your phone call, so tell us today how we can help you.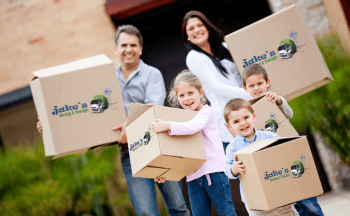 Residential Moves
No other movers in Germantown will treat your family's cherished belongings as well as our experienced team that puts safety first. When it comes to residential moves, our fast and friendly team will take the burden of your move off your shoulders so you can focus on that new job or expanding family or whatever else has prompted the move. We are also adept at moving antiques, as well as moving large items such as a piano or a hot tub. For bigger pieces of furniture that come apart, our furniture assembly and disassembly service is just what you need to get them to your destination in pristine condition. Don't chance your treasured memories to any team but the best!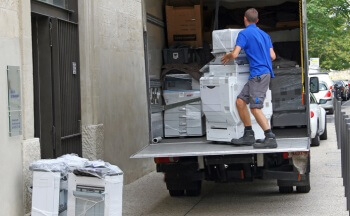 Commercial Moving Services
Does your office, factory, or warehouse need to relocate? We can facilitate all aspects of your office relocation. With our competitive rates and upfront pricing, we can move your business without distressing your bottom line. Our business has been helping other businesses move for over a decade now. We are the commercial movers in Germantown, MD that have the know-how to be your heavy equipment and machinery movers so that it reaches your new location in perfect operating condition.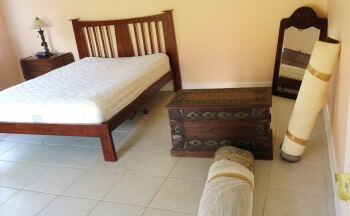 Our Packing and Unpacking and Furniture (Dis)assembly Services
If you are too busy to pack, let us take care of it for you. We, at Jake's Moving and Storage, are professional packers and movers, so we have plenty of experience at both of these jobs. We will also carefully disassemble your larger pieces of furniture (and equipment in the case of commercial moves) and reassemble it at your destination, if this service is requested. This will enable our team to protect your larger pieces as best as possible.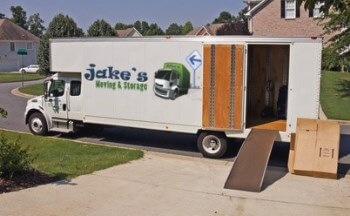 Local and Long-Distance Moving
Whether you are moving across town or to another state, we are your one-stop solution for packing, moving, and storage of your belongings. When you need to move from Maryland, Washington D.C., Virginia, and surrounding areas to just about anywhere in the country, we can do that for you. When it comes to local moves, we'll even go so far as to take care of your in-house moves or moving you up the block or within Germantown, MD itself.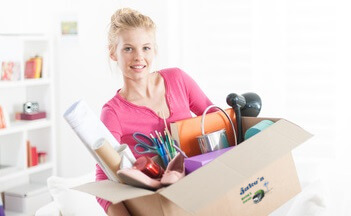 Student Moves
If your child was accepted to college, congratulations! Before the hard part of studying for all those classes, comes the part of getting moved into the dorm room. When we handle your student moves, we will bring everything that has to go from your home in Germantown, MD and surrounding areas to either a local college in Maryland, Virginia, or Washington D.C., or cross-country to wherever they were accepted. College is hard enough, so let us make this part easy for you.
Let us know what you need and we'll provide a fair and honest quote at no charge!
We move families all around Germantown and Washington, DC
We're a local, family-owned company